Our consultant Laura Kokkarinen tells you what announcements got her the most excited from Office 365 developer's perspective during Microsoft Ignite 2019. Take a cup of coffee and join Laura for half an hour and hear for example about Microsoft Graph, SharePoint Framework, Search, certifications and provisioning scenarios.
See more content from Laura in her blog: laurakokkarinen.com – Office 365 & Azure, from a developer to developers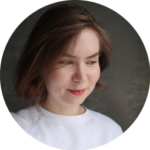 Laura Kokkarinen
Microsoft MVP. Laura työskentelee Sulavalla sovelluskehittäjänä. Laura on työskennellyt SharePoint-ympäristöjen parissa vuodesta 2011 lähtien, keskittyen räätälöintien ja integraatioiden toteutukseen sekä ympäristöjen ylläpitoon. Nykyään Laura toteuttaa ratkaisuja myös O365- ja Azure-ympäristöihin, rakentaen monipuolisesti niin erilaisia räätälöintejä, integraatioita kuin kokonaisia web applikaatioita.