2.4.2020 • Cloud infrastructure
What is Office 365 E1 trial, tips to start!
Office 365 E1 trial is Microsofts 6 months free trial that includes Office 365 E1 platform.
Microsoft is making this special E1 Trial license available in response to the increased need for employees to work from home in response to the COVID-19 (coronavirus) outbreak.
Office 365 E1 trial includes a sizeable product packages to get job done.
Outlook email with 50Gb of storage space for mails
Access to webbased Office apps Word, Excel, PowerPoint and OneNote
Same apps are available to mobile devices, Android and IOS for 5 different devices!
1Tb of personal storage in OneDrive for Business and shared storage for Office 365 Groups
Sharing information and videoconferencing is managed with Microsoft Teams
Recording videoconferences from Microsoft Teams is included. Superb Microsoft Stream is included also with 500Gb of storage
Here's how to get started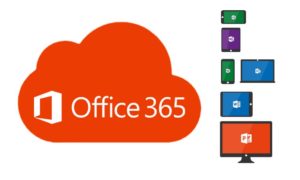 You will need campaing code/link from a Microsoft partner to get your Office 365 journey started. Contact us so we can help, use the contact form below!
Order can be applied to your current Office 365 tenant or just start from scratch. In any case, you get a comprehensive package of tools to do work from home or wherever you will be! We in Sulava have a habit of working regardless of location, so physical location doesn't matter at all. For that scenario, Microsoft Teams is a completely invaluable tool.
However, now you should stay at home and take advantage of the valuable tools found in Office 365!
Seven tips for getting started
Think about end users. What tools do they need now to get the job done?
Consider the discussion groups and especially the channels ready for the Teams, so that the implementation would be as successful as possible
After 6 months of Trial, you can easily move forward in terms of licensing technology, prepare for the continuation in autumn 2020
Do you also want email from your domain to Office 365? You can do it now or later
Are the users' devices in good condition? Microsoft Teams needs a good headset and webcam
Is the security in order? This would be a great time to check your business situation
Reserve enough time. Get to know the services and its possibilities. Ask the experts.
Getting started is pretty easy, but for the future for using Office 365 with your own domain, sync users, or email migrations are time consuming and require good planning. We at Sulava can help with all the further developments related to Office 365, so feel free to contact us!
In my next article, I'll explain how to get your Office 365 environment up and running in a matter of hours.
How to get your Office 365 environment up and running in minutes
Get to know how to set up an Office 365 environment from the very beginning to adding users.
Our offer
Setting up an Office 365 environment for a customer who has not used the Office 365 services before. The tenant will be set up using the Microsoft Office 365 E1 trial license offering.