2.3.2020 • Security Sulava News
Sulava recognized as a Microsoft Security 20/20 Partner Awards Finalist
Sulava, founded 2010, is one of the first born-in-the-cloud Microsoft partners in the world. We knew already back then that security is the most essential building block in every organizations cloud journey. And that's why we have been focusing on our Microsoft cloud security practice ever since.
Last autumn we were one of the first companies in the world to be rewarded with the Microsoft Gold Competency in Security. In addition to that we have been nominated in various Redmond based elite security programs.
Our most recent recognition in the field of security was the nomination as a finalist in the Microsoft Security 20/20 awards in Security Workshop Partner of the Year -category. The award ceremony took place a couple of weeks ago to kick of the RSA Conference in San Francisco. Sulava was honored among a global field of top Microsoft partners for demonstrating excellence in innovation, integration, and customer implementation with Microsoft technology.
"This in an amazing achievement and we are truly honored to be among the finalists. We were in very impressive company in the awards together with huge IT & security companies. To be nominated in the security workshop partner -category is a recognition of the hard work our security-experts have done. The security workshop is an excellent way for a company to kickstart their security-journey into the next level and we are more than happy to host them to our customers massively this year as well", says Aki Antman, the CEO of Sulava.
Only through collaborations can organizations help customers to get clarity of their current security posture and help them to become more secure. The security ecosystem must work together to create a vision for the future where people, information, services, and companies are made safer. Microsoft Security 20/20 provides an opportunity to honor Microsoft partners that have developed and delivered exceptional Microsoft-based solutions and services during the past year.
"The themes for the new Microsoft Security 20/20 partner awards are vision and clarity. Microsoft Security is focused on protecting our customers and there is no vision for the future that doesn't involve security partners," said Rob Lefferts, CVP, Microsoft Threat Protection.
"We have just started our ventures in the UAE and GCC with our brand-new subsidiary in Dubai, that is now officially open for business. That area is in the beginning of their cloud journey and we are happy to be able to provide best in the world Microsoft Security solutions in that region too.", Antman continues.
In addition to this prestigious award Sulava recently received honorary awards in Finland as well. Sulava CEO Aki Antman was chosen for the fifteenth time as one of the top 100 ICT influencers in Finland. In addition to this Risto Virkkala, Sulava's chairman of the board, and Sami Laiho, the world leading Microsoft security trainer who works tightly with Sulava, are included in the influencer list.
These awards pave the way for an amazing new decade start with year 2020. Sulava will celebrate its ten years journey as the leading born-in-the-cloud partner through the whole year of 2020. We are continuing to hire the best talent and we'll continues to serve the best global clients from our Helsinki and Dubai offices.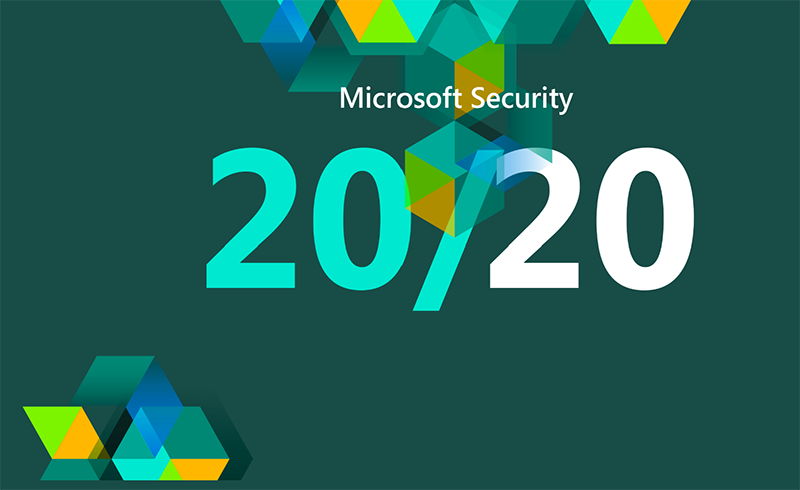 Security Workshops
If you are interested in the security workshop for your company, please contact your Sulava sales manager or sales@sulava.com. The security workshop will help you to gain visibility into the threats your company is facing in Microsoft 365 cloud environment across email, identity and data. The workshop will also help you to understand, prioritize and mitigate potential vectors of cyberattacks against your organization.
Read more about the Microsoft Security 20/20 awards