1.4.2022 • Sulava News
Sulava becomes part of the Broad Horizon family
We founded Sulava back in 2010 and are one of the first born-in-the-cloud Microsoft partners. We have been the #1 Microsoft cloud partner in Finland ever since and nowadays we are also the leading Microsoft Teams (platform) partner in the UAE. We are also one of the very few Microsoft partners globally whose offering includes top-tier training & learning services, security practice and managed services in addition to consulting.
Today we are taking the next step in our journey as Sulava becomes part of the Broad Horizon family. Broad Horizon group of companies are dedicated Microsoft Partners that provide solutions on Azure, business applications, Microsoft 365 and Dynamics 365, and tools for data analytics and automation through Power Platform and Power BI – just to name a few parts of our joint portfolio. Broad Horizon currently employs over 1000 people. The company has offices in the Netherlands, Belgium, Germany, Denmark, Finland, Spain, the UK and the UAE.
Update march 2023: Broad Horizon changed is name to The Digital Neighborhood, explore the neighborhood and our sister companies in here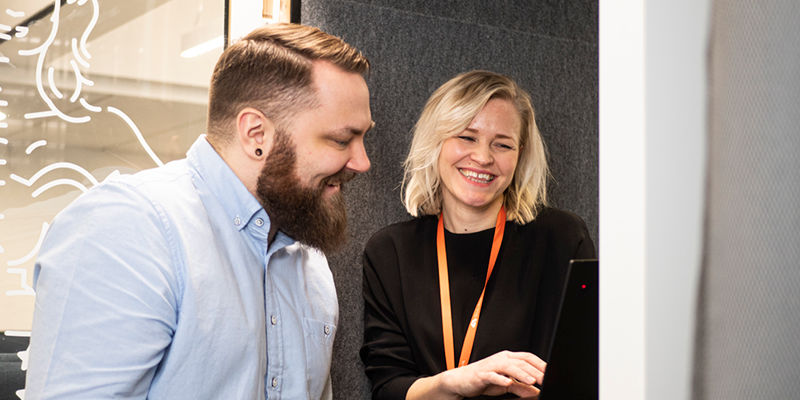 Sulava will keep its brand and all of our employees, including management, will continue our joint journey with Broad Horizon. We are able to offer a much wider portfolio of products and services to our customers, including Dynamics 365 and Azure expertise by Delegate, Project and Power Platform solutions by Projectum and amazing data scientists from DMP. You can see all the BH companies and their services here.
There has been a number of companies trying to acquire Sulava throughout the years. We have always said that the only way we'd accept a merger is when the buyer shares our passion for people, our enthusiasm for the Microsoft cloud technologies and our constant drive to grow and be the best. In Broad Horizon we finally found that. And not just in BH, but also in EMK Capital which is the major shareholder of BH. We consider ourselves, and BH as well to be honest, lucky and blessed to have found a unique match like this.
Joining the BH family will accelerate our growth in both Finland and the UAE. We have hired numerous people during 2022 and we'll accelerate our hiring rate even more. We aim to be the #1 Microsoft Cloud Partner in both Finland and UAE for the years and decades to come.
This is not an end of an era, but it's definitely a beginning of a new chapter in both Sulava's and BH's history. As said our growth will take an enormous leap through this merger. Our customers benefit from having a wider range of services and a far larger pool of experts available. Our employees will have even more career opportunities and even more exciting customer projects. We'll bring our unique services to BH, including world-class training services and security services for the whole Microsoft stack. Not to mention metaverse and our unrivalled skills in the modern workplace area. And yes, we are hiring – you can apply today.
BH vision includes rapid growth in current and future countries. We are proud to be the newest members of the BH family, and we are already working together to grow our family both organically and through future mergers of best of the breed Microsoft partners that share our vision, passion and values.
We invite you to come and join us in the next chapter of our story, regardless of whether you are a new or current employee or customer. I can promise you it's going to be quite a ride in the physical world and in the metaverse.
You can read more from our official press release here.