1.2.2023 • Business digitalization and knowledge management Metaverse & AI OpenAI Azure Service
The state of Metaverse, OpenAI (and ChatGPT) on Azure today
2023 promises to be an amazing year for better work life. We are in the very first phase of revolution that will change the way we work together. Let's start with metaverse, then continue to OpenAI on Azure and then we'll see how these are fundamentally interconnected. Yes, I'm talking about the future here but also these are things were are already doing together with Microsoft and our beloved customers.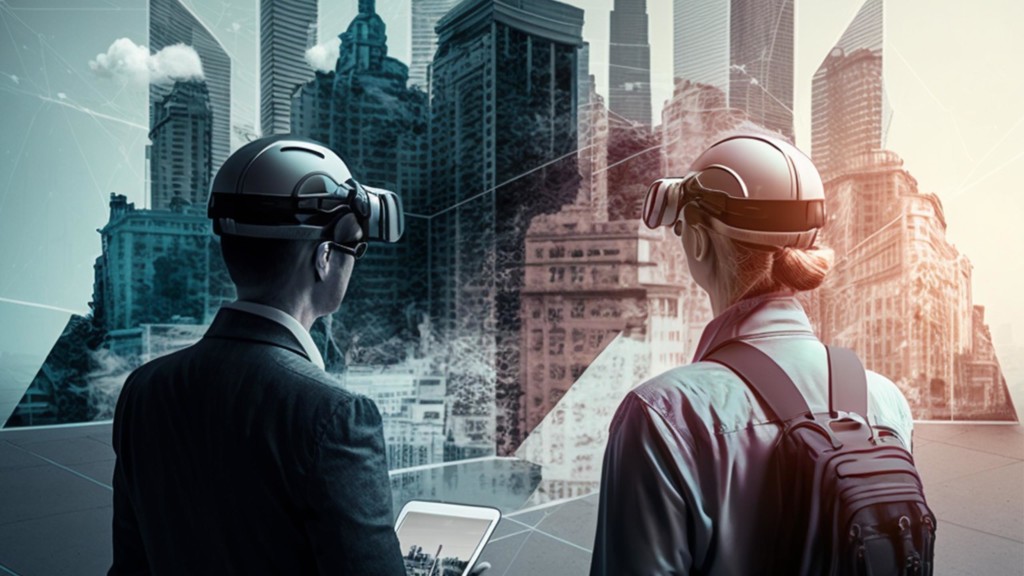 Metaverse and Microsoft
The press has been having a field day with Microsoft layoffs and as usual they have most of the details wrong. Microsoft is not giving up on metaverse. Upcoming Mesh for Microsoft Teams will be a game changer, but it's just one milestone on a far larger roadmap.
We have been building metaverse solutions and PoC's for a large number of customers in all market verticals, including finance, retail, governmental organizations, energy, manufacturing, media and so on. These use cases include collaboration, digital twins, connected spaces, simulations and of course connecting backend systems and data with integration to various sensors monitoring the real world events. And much more.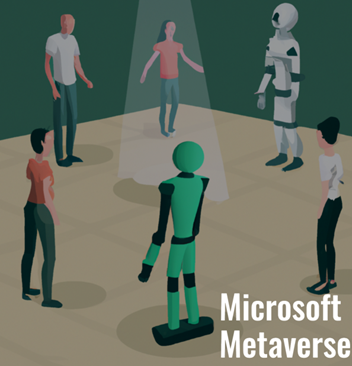 It's still early but every single week I'm amazed on what we are building together with our customers and Microsoft. Our fresh Business Applications practice is the newest addition to our metaverse puzzle as they connect Microsoft Dynamics, Power Platform and metaverse with our state of the art collaboration and security services.
We been investing in metaverse since 2021 and we'll continue our investments to maintain our position as the market leader.
Azure OpenAI Service
One of the hottest topics for past months has been OpenAI and especially ChatGPT. Microsoft has invested in OpenAI already back in 2019 and 2021. A week ago Microsoft announced yet another multi billion and multiyear investment in OpenAI. And yes, OpenAI services are already available on Azure.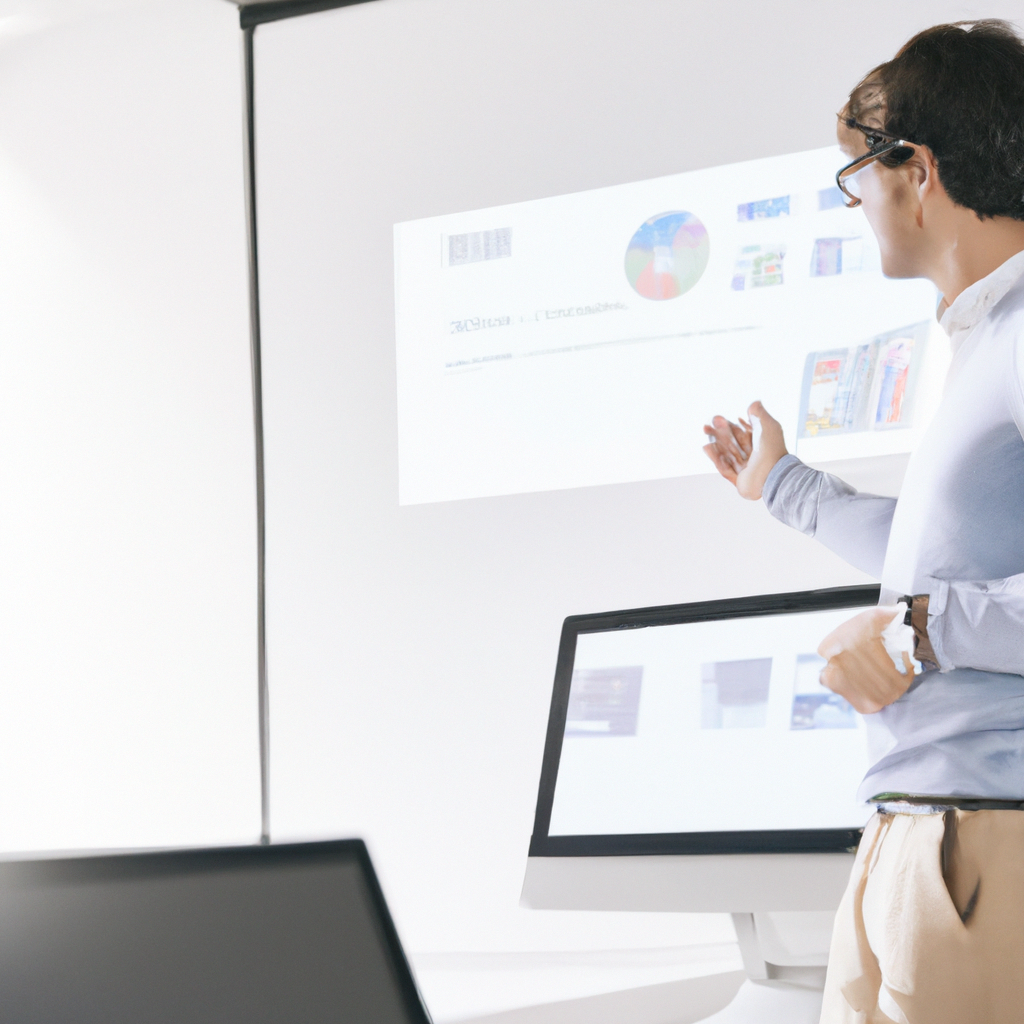 Microsoft will intergrate OpenAI, including ChatGPT, to many of it's products. This is nothing new as Microsoft 365 has relied on artificial intelligence (AI) based features since it was introduced and Microsoft has committed on Azure AI since 2016.
There are tons of use cases for every single customer with Azure OpenAI Service. They key to success is to teach the AI your internal data, processes and ways of working. With enterprise scale security provided by Microsoft cloud you can do this – as you definitely don't want to publish this information to any public service outside your security measures and governance.
We are already doing the PoC's and production use cases with Azure OpenAI Service for our customers. And we'd love to do this with you as well.
Metaverse and OpenAI
Here is a very simple use case. You want to start an innovation process on a new service you are going to provide to your customers. This is how you could do it in the metaverse (Mesh for Teams) together with OpenAI on Azure:
Start a Teams Mesh meeting with your best friend, the internal AI based Teams bot
Summarize your innovation idea to the bot and ask it to tell whether anything similar is already ongoing to make sure your idea is definitely unique – which it of course is
See a visual summary of everything your organization already has around the subject
Spar and revise your initial idea with your best friend, the AI bot
Ask the bot you the best experts in your organization are on the subject and ask it to book a meeting with them
The bot will book the meeting and also create a workspace for the meeting. It's populated with summary, pre meeting tasks, meeting agenda and of course the workspace will be used to collaborate and work together after the meeting
Continue and complete the work with your team mate – with the help of AI in the metaverse
Launch the new service (AI will of course auto generate the frame of the launch plan and also will track your success)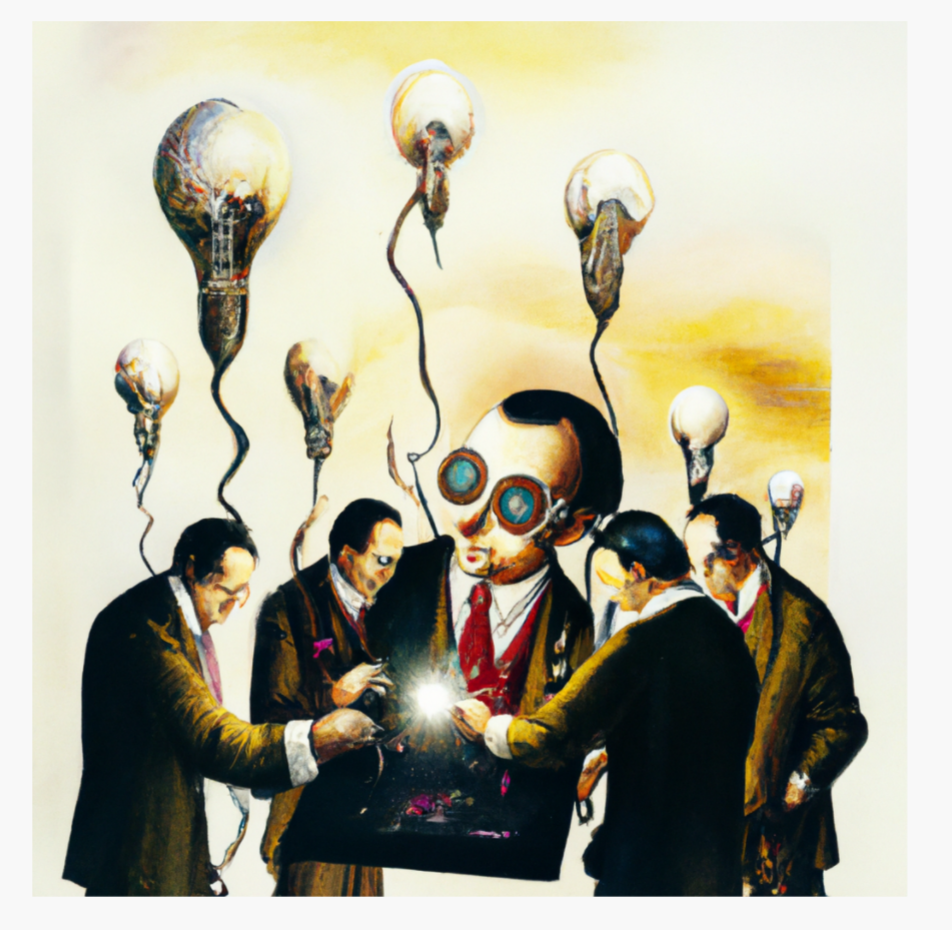 With metaverse you can build and test drive real world things in the virtual environment. You can work together with your teammates regardless where they are and whether you are able to work simultaneously because of time zones or schedules. The AI is always there to help you – and you help it by teaching it every time as well.
The number of potential use cases in every organization is simply mind-blowing. But we are here to help to help you.
Call to Action
If you haven't yet started your metaverse and AI journey, do it today. If you have started it, congrats – but now it's the time to double, triple or tenfold your investments. We are here to help and guide you with every step of this amazing journey to the future. Just contact me or any other member of Sulava start and we'll take it from there.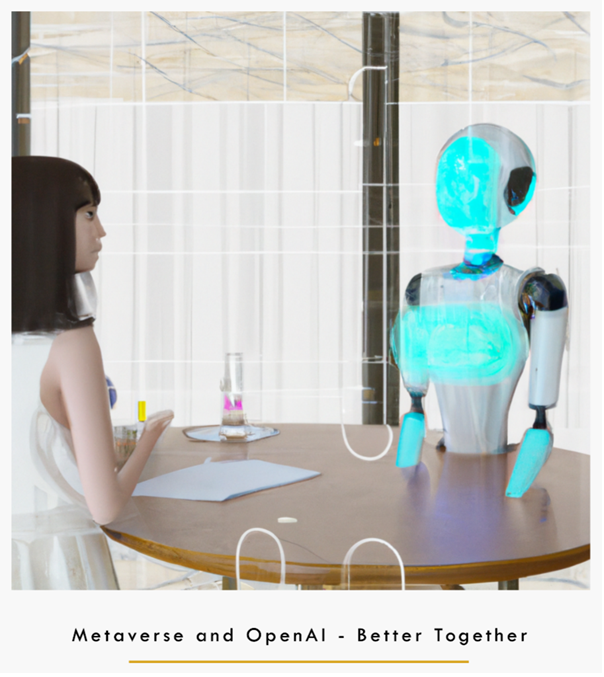 And by the way, all the images in this post are autogenerated by AI using DALL-E on Azure OpenAI Service. And of course you have no way of knowing whether this post is autogenerated as well 🙂
Sign up for our new course of Metaverse & AI!
This course offers an inspiring and concrete information package about AI and Metaverse in practice. After this course you will know for sure what it's all about!