Webinar: How to improve your M365 email security with DMARC
Topic: How to improve your M365 email security with DMARC
Time: 9th of November 2023 14-15 finnish time, (GMT +2, Central European Time)
Speakers: Arttu Arstila from Sulava, Lars Sandbergen from DMARC Advisor, Petri Helin from Sulava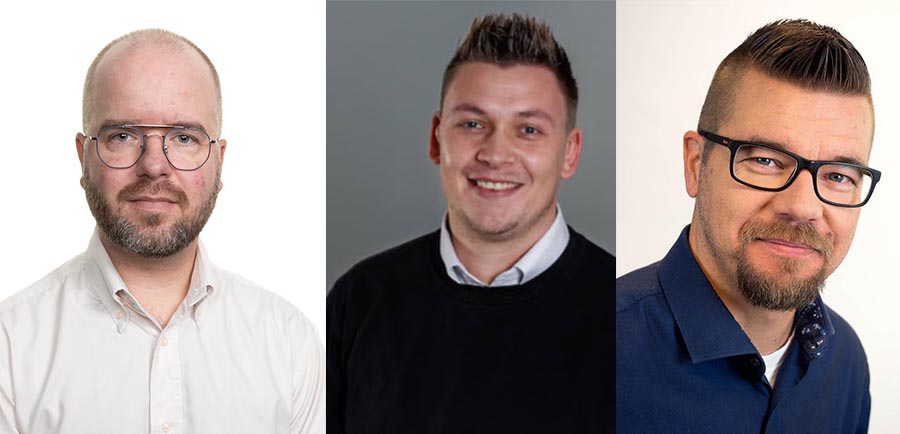 E-mail related spoofing and phishing attacks are a constant threat to users and organizations. Together with DMARC Advisor, Sulava has secured dozens of organisations with a successful DMARC implementation. In addition to protecting users from spoofing, DMARC also improves brand risk management for the company and ensures for example that marketing emails to go through to customers.
For Microsoft 365 organizations, securing Exchange Online goes hand in hand with DMARC. Come to our free webinar and hear DMARC Advisor and Sulava experts explain DMARC and email protection in Microsoft 365, and share their best practices from the successful projects.
Webinar Agenda
Intro
Email is broken by design – everyone is easy to spoof by default
Solution: DMARC, DKIM & SPF
Benefits, misconceptions and tips
Why DMARC matters for M365 customers, and what have we learned in customer projects?
What is needed for M365 customers to protect their e-mail users?
Where to start?
Webinar is hosted by our own Lead Microsoft 365 Architect Arttu Arstila, Petri Helin, solution area architect for Security and Lars Sandbergen, Sales Director at DMARC Advisor.
Sign up:
Contact Sulava: