28.6.2023 • Modern Work Sulava News
Sulava Triumphs as Microsoft Modern Work Partner of the Year for Fourth Consecutive Year
Sulava has once again secured the highly coveted Microsoft Partner of the Year Award in the Modern Work category. We believe this unprecedented fourth consecutive victory sets a global record.
One of our central values is "Aim to be the best," a principle we bring to life every day. Therefore, we are immensely proud to once again receive the Microsoft Partner of the Year accolade. This honour is a testament to our dedicated team who continually strive for excellence, push boundaries, is learning, and sharing their knowledge. We sincerely extend our gratitude to our customers, whose trust, dedication, and commitment to elevating their services enable us to excel.
By leveraging advanced tools like Microsoft Teams Premium, Viva, Teams Rooms, and OpenAI Azure Service in combination with Power Platform/Teams, we go beyond traditional collaboration to enhance employee productivity and engagement. We are committed to drive digital transformation and improve the employee experience for organizations worldwide.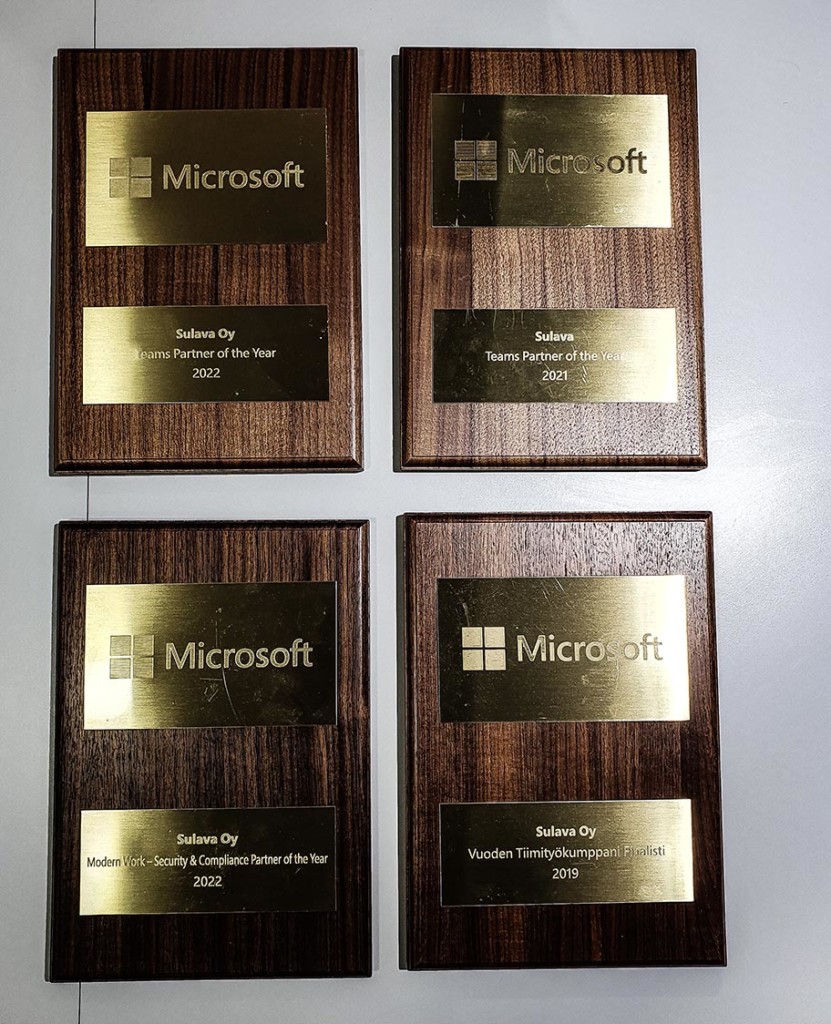 The Secret to Our Success
When we established Sulava in 2010, our ambitions were clear. We aimed to revolutionize workplaces with advanced Microsoft cloud tools that surpassed those used in our personal lives. We wanted to ensure that every customer engagement concluded on a higher note than it started. Lastly, we committed ourselves to attracting top talent and becoming the best Microsoft cloud partner locally and globally.
This ethos remains the bedrock of our business. We tirelessly advance our skills, with training at the heart of our customer services and internal development. As leaders in our field, we eagerly embrace emerging technologies and continually strive to maximize our customers' returns on their investments in Microsoft products.
At Sulava, knowledge sharing forms the cornerstone of our internal and external operations. If you're part of our team or our customer base, you can be assured you're at the forefront of Microsoft cloud technology.
A Promising Future Ahead
Since becoming part of The Digital Neighborhood, we've accelerated our development efforts big time. Our Business Applications practice has launched, our unique and leading AI offering has been created, and we've built multiple worlds on Microsoft Mesh. All of this contributes to our ongoing mission to redefine modern work commercial business through our innovative 'Digital Workplace as a Service' concept.
We currently have over 10 ongoing customer cases involving Azure OpenAI Service, with dozens more slated for after the summer break. Our clients are already experiencing the benefits of Teams Premium and the Viva suite of applications. We are way ahead with Copilots and our training services have never been in better shape.
And yes, we are hiring and have several open positions.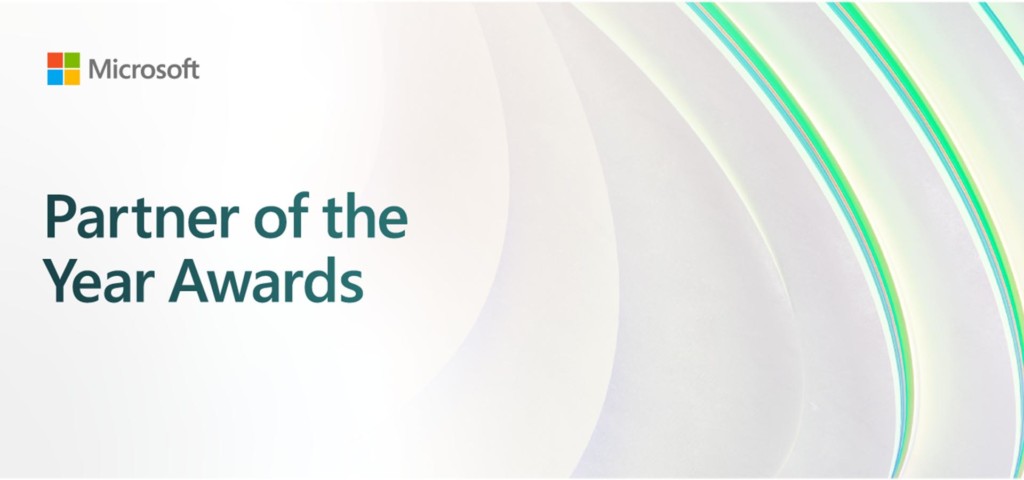 Get Ahead of the Curve with Us
The Microsoft AI innovation, especially the Copilot program, is currently the talk of the industry. But effectively harnessing these resources requires preparation, training, and careful integration into customers' existing data, processes, and applications.
With Microsoft Mesh, here can be anywhere. We're not at liberty to disclose specifics as Microsoft Mesh remains in private preview. However, if you register your interest, we're committed to bringing the future to you.
Our Modern Work Playbook v.Infinity is poised to revolutionize work in the AI era. This goes beyond mere change management. The concept prepares you for the future, offering immediate transition into the AI and Copilot era and opening up the world of low code/no code development.
Our Digital Workplace as a Service -concept is set to redefine how our clients purchase and use consulting, advisory, licensing, and training services to deliver tangible business outcomes. We're excited to redefine the competitive landscape and are soon launching the first customer cases.
To be one of the first to experience the future with us, apply here:
Read more from Microsoft's publication