30.6.2022 • Metaverse & AI Modern Work
Microsoft Mesh – THE platform for the Metaverse
Microsoft Mesh is a product that often comes up when talking about the Metaverse and the future of work. This blog goes through what Mesh is and what it offers for future work. And what is Mesh for Teams?
Microsoft introduced Mesh at its Ignite event in 2021, describing it as a platform for collaborative work and meetings that can be used device agnostically. Since then, information about Mesh's features and use cases has been limited, but we at Sulava have, among other things, been able to use the preview version released for HoloLens, which serves as a hint for what we can expect from Mesh.
Is Mesh a new app alongside others?
Mesh itself is not a new app like Teams or PowerPoint, but rather a platform that can be integrated into different apps. The Mesh platform will also support an ecosystem of its own extensions and solutions, which can be developed as Low-Code solutions using Power Platform.
We expect most of our customers to use Mesh through Teams, and we've already heard a lot of examples of this "Mesh for Teams" integration from Microsoft. The release for Mesh for Teams is expected to take place in the coming months, according to Microsoft.
What problems does Mesh solve?
Mesh is built on three core principles: Feeling presence, experiencing together and being device agnostic.
In the post-pandemic world, after hundreds of remote meetings, we have learned how important the feeling of presence is to us. Eye contact, gestures and expressions are things we didn't expect to miss so much. Microsoft wants to solve this problem, and with Mesh, want to make virtual presence more natural and accessible for everyone.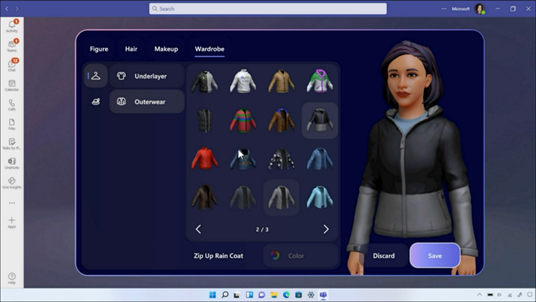 The means to do this include for example avatars, which can be used when the user's own camera is turned off, giving other participants a more human feel. If your hair is still a little messed up on a Monday morning, or for any other reason you feel like you don't want to be in front of the camera, the avatar can represent you. Another solution is called "Holoportation", developed by Microsoft, where a realistic 3D model of a speaker can be transferred to a conference room, for example. See Microsoft's Holoportation demo.
Experiencing together refers to collaboration and working without physical boundaries. In the HoloLens version of Mesh, I can place 3D models on a virtual table and manipulate them together with my colleague, even if they are on the other side of the world. I can see their avatar standing on the other side of the table, hear them speak through the microphone, and if we speak English, real-time subtitles can appear in front of them in the language of my choice. All this is already available today! In an earlier blog, we've already talked about how Metaverse is revolutionizing education and learning, and Mesh is going to be one of the main tools here.
Being device agnostic means that the use of Mesh does not require, for example, VR or XR glasses to interact with the Metaverse. Support for these devices, such as HoloLens glasses, is of course there, but at the same time regular PCs, tablets or smartphones are also supported. Your organization does not need to make expensive equipment investments to take the leap into the Metaverse, the tools for it are already in the hands of employees. After the release of Mesh for Teams, the Metaverse and Mesh will be available right where employees already spend their work time.
Why is Mesh the future?
One of Mesh's most important features, in my opinion, is its integration into the Microsoft ecosystem and other products. Mesh's idea is not to replace any existing product, but rather connect them together more closely. This means, for example, the same easy-to-use Azure AD identity management, as well as industry leading security features.
Azure's AI services enable you to create amazing new solutions for the Metaverse to differentiate yourself from your competitors as a true pioneer. Especially after the release of Mesh for Teams, we believe that the Mesh platform will change the field of modern work forever, so the right time to take the leap is now.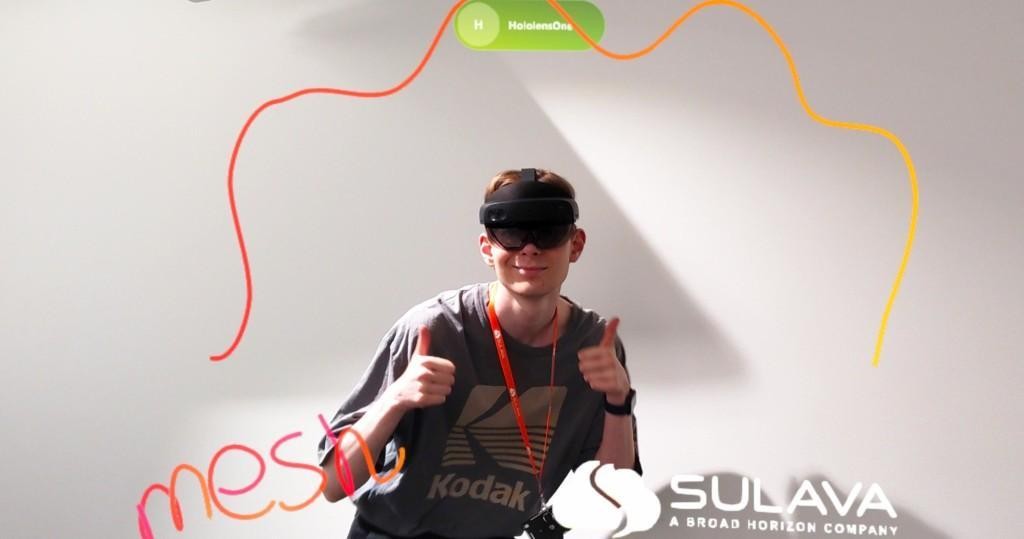 At Sulava, we are the leading partner in Mesh and the Metaverse, and we have expertise and ideas on how to deploy these products in your company. So, why don't we set up a meeting together? Get to know our metaverse solutions and contact us now!