The possibilities of Teams as a Platform
Topic: The possibilities of Teams as a Platform
Time: 25th of June 2020
Hosts: Vesa Nopanen and Karoliina Kettukari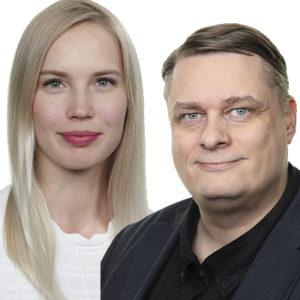 In this webinar you will get familiar with the basics of extending Teams with applications. You will get insights what can you do with apps in Teams – and why you should start thinking about building them. We are discussing this topic with both technology and business in mind.
Agenda:
Teams as a platform – what does it mean?

Why I should be interested about this?
Real life business scenarios for Teams Platform

Examples of how to use Power Automate in Teams
Examples of how to use Power Apps in Teams
Line-of-Business (LOB) applications in Teams
Intelligent Chatbots in Teams with Power Virtual Agents
This webinar is not just a slide show – there will be demos! In the future webinars we will be diving deeper into the Teams Platform capabilities and business cases.
Webinar recording