Back to the Office Webinar
Topic: Back to the Office
Time: 9th of June 2020
Host: Vesa Nopanen, Patrik Aalto & Matti Kukkamäki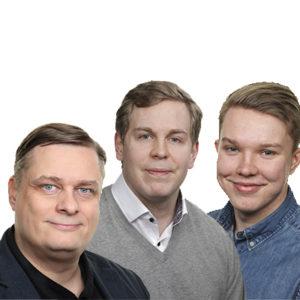 When the situation allows it, we will want to return to work at the office. But how to do it safely and effectively, without having to spend hours answering questions and figuring things out?
We here at Sulava wanted to make the transition as easy and painless as possible, so we created a solution for Microsoft Teams. Back to the Office solution provides a single user interface via Teams, in which employees can
find all the essential information in one place
book office space to avoid overcrowding
express concerns
communicate with the response team
or even get information about hygiene and maintenance in the workplace.
Whereas, the executive and the response teams can use the solution to
interact with employees
send alerts
view interactive reports.
In this webinar, you will get a good understanding of the possibilities of the solution and how it could be used in your organization.
Agenda:
Why Teams is the best tool in Back to the Office situation?
What solutions Sulava offers to companies and employees?
Applications for employees that ensure productive and safe workplace
Executive and response team view to the situation
Webinar recording