Your frontline workforce is essential to your business. Invest in them with simple, intuitive, and secure solutions from Microsoft 365
Knowledge sharing and digital processes are not only the prerogative of office workers. Teams and other Microsoft Cloud platforms change the way firstline workers work.
Microsoft Teams can be used in a wide range of ways to support organization services and internal information sharing. Power Platform enables the fast and agile development of applications to automate manual processes.
1. Manage shift schedules seamlessly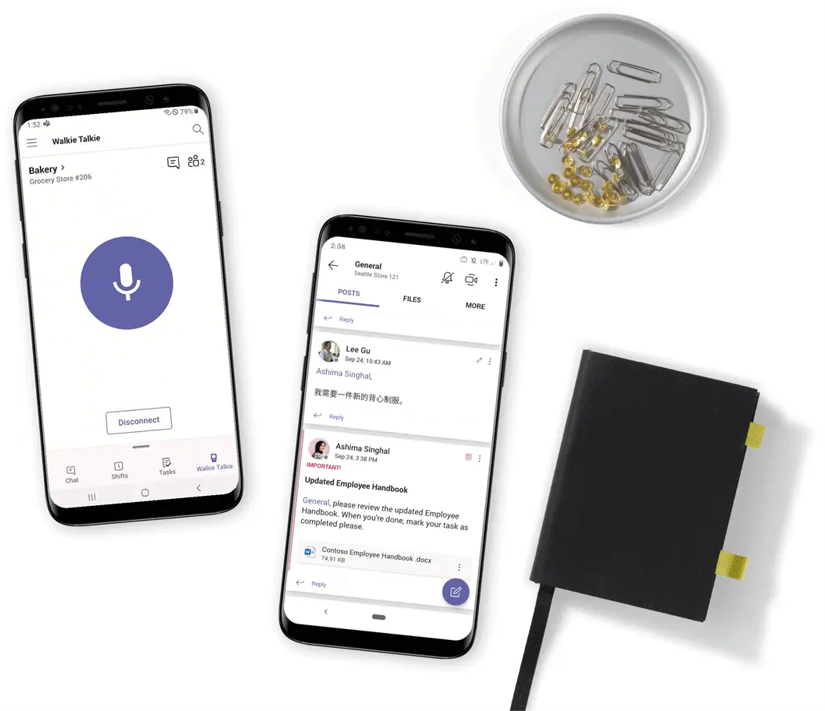 Align schedules to fluctuating needs and save workers time and energy. Provide self-service shift management with Shifts in Microsoft Teams, backed by tools you already use like Kronos, BlueYonder, and AMiON.
2. Connect all in one place
Have one-on-one conversations, group chats, and video calls, and communicate instantly with Walkie Talkie, a push-to-talk app built natively into Teams.
3. Simplify the task management process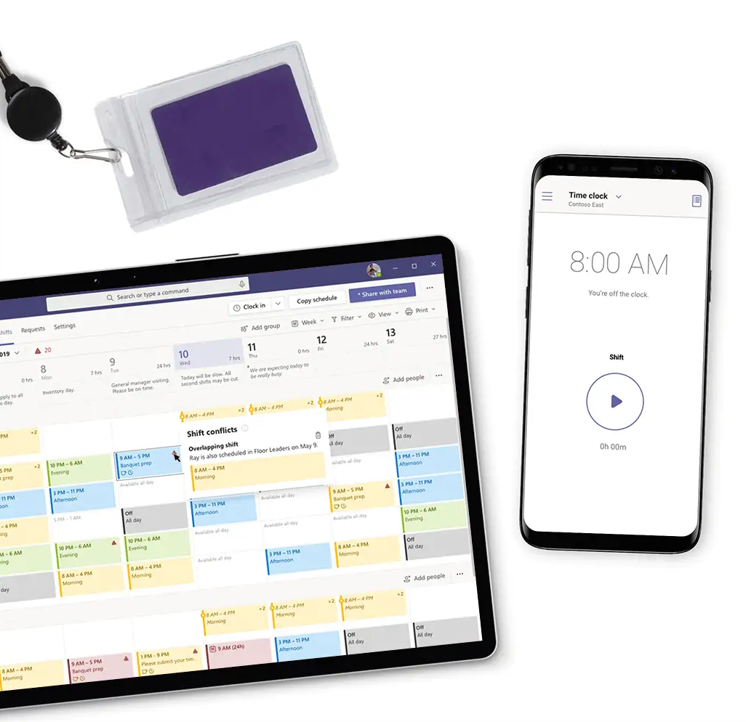 Give Firstline Workers better control over tasks and clearer direction with Tasks in Microsoft Teams. Coming soon, you'll be able to easily distribute tasks from headquarters to Firstline locations and track progress with Tasks Publishing.
4. Activate and engage your community
Feel more connected with your workforce with tools like Yammer Communities to share corporate-wide news and announcements, and Praise to show employee recognition.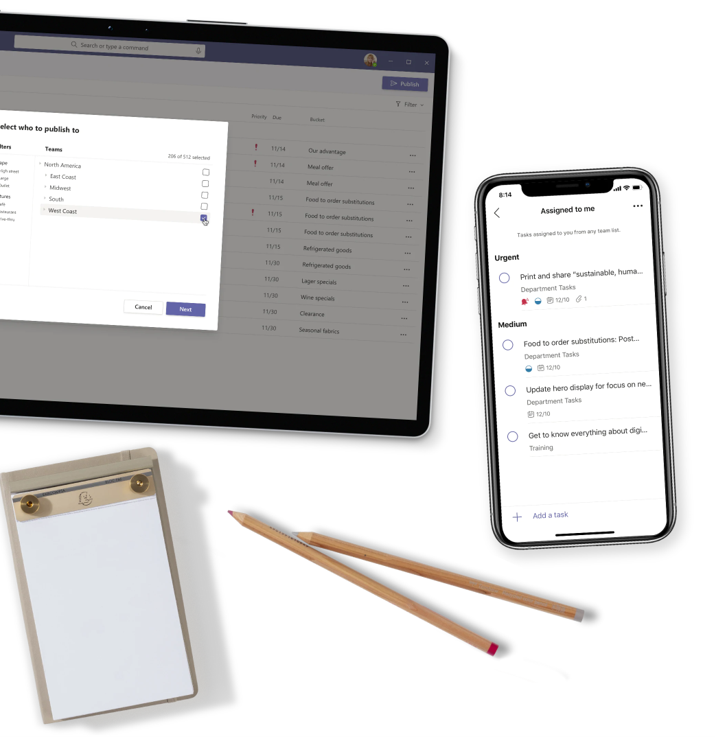 5. Configure the experience for different roles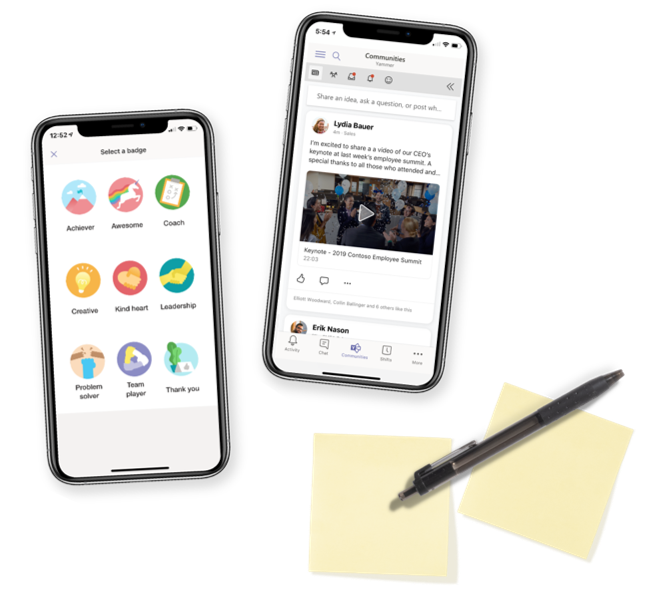 Quickly develop and deploy a range of low-code and no-code tools or make custom apps and bots so your team has exactly what they need to do their job without distractions.
6. Safeguard teamwork without hampering productivity
Enjoy with the same enterprise-level security, compliance, and manageability available with Microsoft 365. Keep Firstline teams productive and never worry about information being stored outside the company.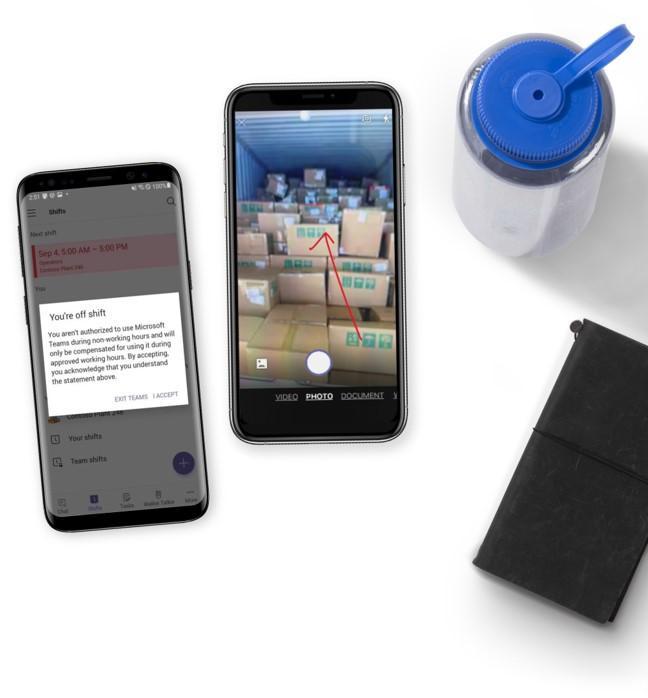 Empower your frontline workers with simple, intuitive, and secure solutions
Digitally enable your entire workforce
Create a single hub for teamwork
The platform that industries trust to have the right tools in a single, simple experience.
Build deeper connection across your organization
Experience more sharing and less friction across corporate and Firstline shift workers with real-time feedback and communication.
Meet changing business needs
Get an extendable experience with the workforce management tools you already use— Microsoft Teams fits your industry and company needs.
Connect your workforce
Improve productivity and engagement by connecting employees with the tools they need to do their best work.
Accelerate onboarding
Quickly onboard employees and enable them to build skills rapidly.
Digitize manual processes
Cut costs and save time by automating task and service processes with custom apps.
How Sulava can help your firstline workers?