9.4.2021 • Business digitalization and knowledge management
Application, Application, Application
The old saying of real estate is that the three most important things of a property are location, location, location. While I was still at F5 Networks back in 2018 we challenged the listeners of our roadshow keynote by claiming that it is not data, people or something else that is a company's most valuable asset, but applications. Whilst it may sound controversial, it does have merit when we look into the facts. Data is important, of course, but it is pretty much useless without an app as an interface to access, manage and leverage it. People also rely on apps as their tools and in a modern environment practically all activity ceases if key applications (and there more of them than you would think…) are suddenly unavailable. So the importance of apps is undeniable.
Microsoft has been an app provider for a long time but with Teams as an open platform the narrative is currently changing dramatically. I would actually draw comparisons to Apple and their iPhone launch. When Apple launched iPhone back in 2007, despite the hype of the touchscreen and sexy new style, it was only when they opened up the iOS platform for external app developers when it became revolutionary. Similarly, Teams can and will become a ubiquitous communication and collaboration platform with apps as key components.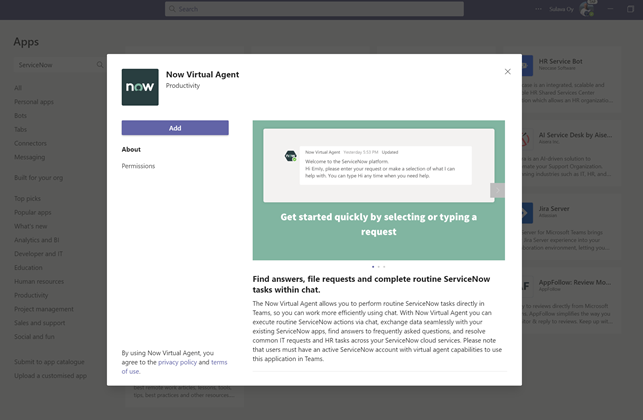 Sulava has been in the forefront of Microsoft technology ecosystem since O365 was launched and we continue in that position by creating, customising and delivering Teams apps to our customers. Teams applications can be template-based, purpose-built or third party apps integrated with Teams.
Company Communicator has proven itself as a popular and useful add-on to Teams. It is one of Microsoft's dozens of app templates that can be found in GitHub (which was a shrewd acquisition by Microsoft in 2018). The basic deployment of these template-based is fairly simple (at least with Sulava's help!) but the real value is in customisation. For our Company Communicator deployments, we've tailored not just the name, icon and appearance of it for our customers, but also added and modified functionalities according to each use case, such as our first use case of Crisis Communicator when COVID-19 emerged.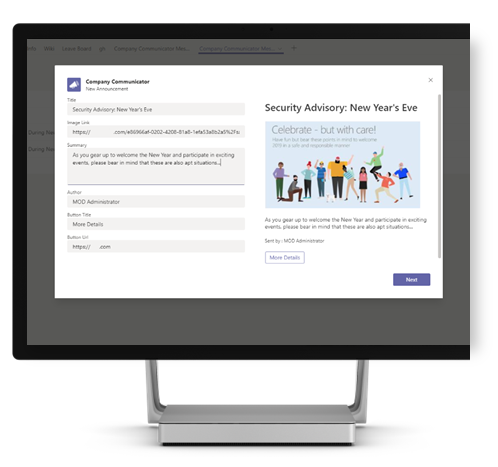 Another hugely powerful toolkit is Microsoft Power Platform, with which it is possible to build Teams apps from scratch, as sometimes there is no template or ready-made solution available. Sulava has created internal audit and performance review processes and other bespoke solutions for customers that have had needs that could not be met with off-the-shelf products.
Third and possibly the most important and interesting area is the library for third party app integrations, which is already impressive with hundreds of apps available directly in Teams. However, that is just the beginning and it's likely that the number will grow into thousands, including bespoke apps created by the millions of developers all over the world, and integrations into well-established apps such as JIRA or ServiceNow. These service management systems are specifically interesting as they tend to be business critical and linking them to Teams can bring huge operational advantages through faster and easier processes.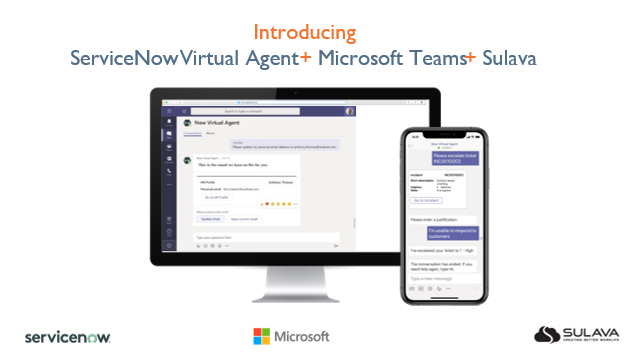 All of this is done safely and securely. Access and data policies can be applied for Teams in various ways, making it more secure than many (if not most) on-prem solutions. Here in the UAE, Microsoft has worked together with TRA (Telecommunications Regulatory Authority) to create guidelines on how to deploy Teams so that security concerns are mitigated and regulations relating to compliance are met. Sulava is your partner to make Teams the complete tool for you. We will not only deliver you a solid and secure technical solution, but we will plan it to fit your specific business needs from the very start and handle it all the way through to trainings and support. Contact us and we will help you, whatever your situation and requirements are.